First in the Family: It takes courage to enter a new academic world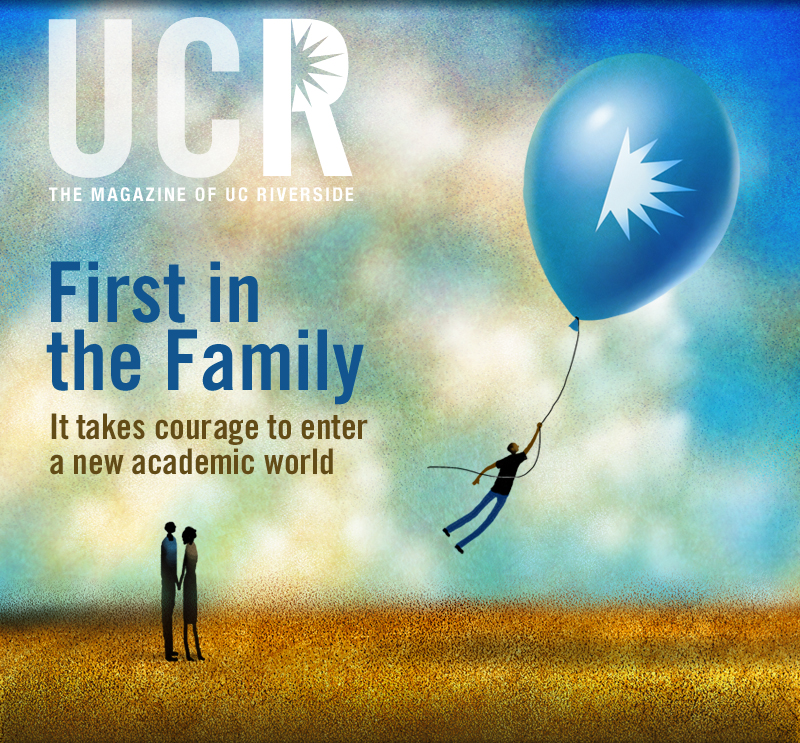 UCR Magazine's Fall 2012 Issue is Here
Last year, 59 percent of the University of California, Riverside's incoming freshmen were the first in their family to go to college. In our Fall 2012 issue, we share the lives of these first-timers, by way of five students whose lives were changed at UC Riverside. Cally Tat, Freddy Lopez, Aaron Carter, Jessamine Quijano and Michael Campbell talk about the challenges they faced in the pursuit of higher education. To help tell their story, we made a video that shows how UC Riverside helped them through their academic journey.
That's just one of the online extras we're presenting in this issue: You'll get a glimpse of the fascinating bioengineering research done with the mantis shrimp, and watch how it uses its fist-like club to eat prey. Social media expert and UCR alumnus Joseph Yi gives readers tips on making your online profile presentable to employers.
We're introducing our new Vice Chancellor for Research and Development, Michael Pazzani; Costo Professor of American Indian Affairs Clifford Trafzer; and lecturer Kawai Tam, who has helped engineering students win recognition for their amazing inventions. Incidentally, they too were first-generation college students, so we asked them to talk about their academic journey. Those stories are available on UCR Today.
Lastly, if you like our cover, you'll enjoy hearing the special story behind it. The tale of Chancellor Timothy P. White and the boy with the balloon is on UCR Today as well; read more about our inspiration.